We've just released Tideflow 0.17. This are the latest updates since our previous blog post:
❓ Conditions
Introduced in 0.17, you can now add conditions to your workflows. This will help you decide which tasks to run, and which ones not to, depending on other tasks results.
As of now you can setup conditions based on texts and numbers. However, the types and granularity of conditions you can use is expected to grow in upcoming releases.
Barcode scanner mobile HTML application
We are adding more templates on the files section for those automations that requires some kind of user interface. One of them is a mobile-friendly web application used to scan barcodes and trigger workflows with the results.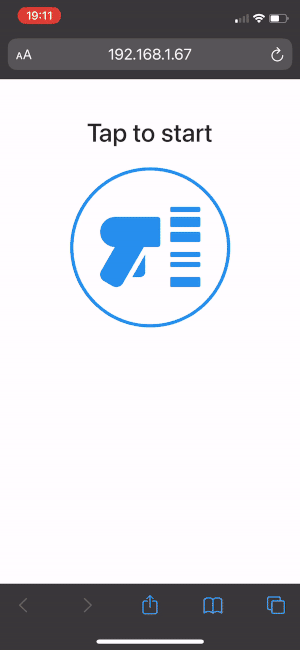 powered by https://serratus.github.io/quaggaJS/
File's full screen editor
As we want to give you all the space and comfort to work on your automations, we are making the screen's space you work with bigger. In this case, we've made the file's UI editor to go "full screen"-like.
Triggers editor
Another example for the previous point is the new trigger's settings editor.
Other improvements & changes
[NEW] Download postman collection for endpoints
[NEW] Html template with parameters handling parsing
[NEW] Files list now shows files sizes
[NEW] Files list now lets copy public files urls
[NEW] Flows with URL trigger lets copy urls
[UPDATED] Html template for IoT Device shadows
[UPDATED] Workflow's editor error handling
[UPDATED] AWS IoT Integration error handling
[UPDATED] Trigger / Steps editor's help section
[FIX] Security: prevent using other team's services
[FIX] User enrollment process
[FIX] Emails urls
[FIX] Typos
[NEW] Prevent circular flows